Shelf to display
Exhibitions
Open door from Saturday, October 9th to Sunday, October 17th 2021 included
from Saturday 9th October 2021 to Sunday 17th October 2021
10-12 and 14-18 o'clock, including Sunday.
Come and visit the Maillot-Bonsaï nursery in Relevant, France. There is an exhibition of the finest bonsai from Japan, plus you're invited to tour Monsieur Maillot's personal Japanese garden and view the magnificent koi carp.
Bonsai, pottery, tools, garden trees, niwaki, maple and stone lantern.
Exhibition of Chinese style furniture.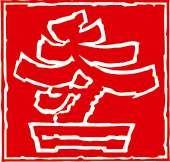 Pépinière MAILLOT BONSAI
Le Bois Frazy
01990 Relevant
France

Tel+33 (0)4 74 55 23 48
Fax+33 (0)4 74 55 21 18
Emailcontact@maillot-bonsai.com
GPS N 46.10016 - E 4.95034